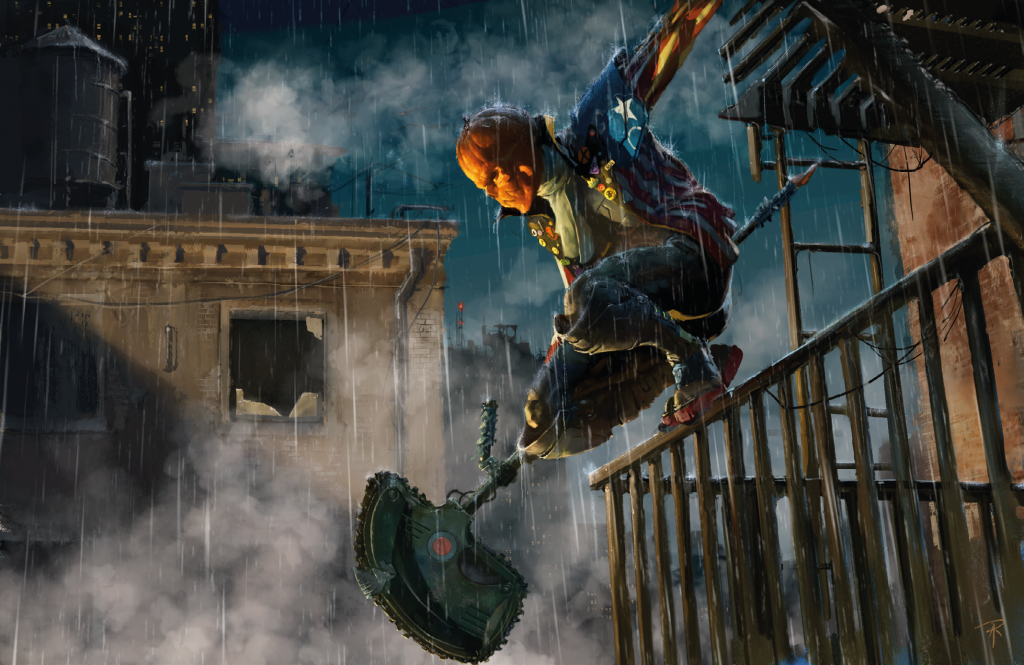 "Hi boys, take a seat. Been waiting long? Good, I'm glad; it'd give you time to contemplate how badly you screwed up that Blue I gave you on Tuesday. Seriously, how do you fuck up a Blue? It's Street Maintenance! All you had to do was roll a few drunks and you clowns burned up a Food Court.
So… onwards and upwards, eh? I have three new BPNs for you to choose from. One, is another Blue. Yes, yes, yes, I know, more Street Maintenance, but it's easier this time. You just need to exterminate a rat horde over by the Crust. Open air, local wildlife and stunning vistas – you'll love it.
I have a White BPN – Investigation. Murder. It's looking like Mesha serial murder. Some freakazoid is going around slitting throats and ripping out tongues. What is today's youth coming to? Now, this gig's been passed on three times because its leads have gone ice cold, bbbbut if you can locate and take down the killer you'll get a cred boost. Time to take the Stormer scalping, eh?
And last and certainly least is a shit Green BPN… alright, alright hear me out. It's on a Backwater world called Scorch. Head Office wants you to go bust some rioter heads. Don't look at me like that, Barkovitch; you always said you wanted to travel! Don't forget to pack sunscreen and a pacifier baton. Sign here."
– BPN Officer Mills, Slayer's Crib
Her kan I poste tanker og idéer om jeres karakterer og squad, samt stille spørgsmål til setting og regler.